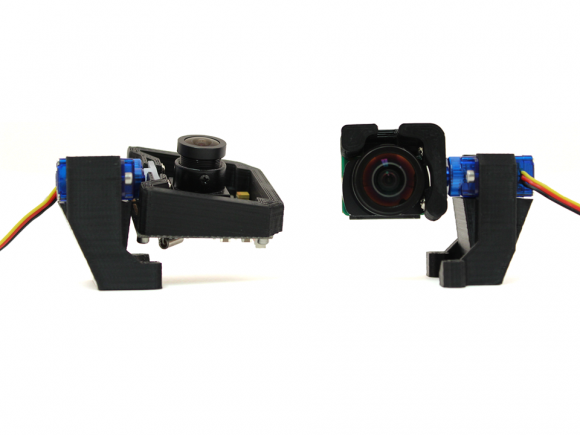 Camera Tilt System
This camera tilt system provides up/down pitch tilting for a camera and attaches directly to the 4″ Series Electronics Tray. Used on the BlueROV2.
The Camera Tilt System is a tilting camera mount which works seamlessly with the Watertight Enclosure for ROV/AUV (4″ Series) and the Electronics Tray (4″ Series). The tilting servo is the high-quality digital HS-5055MG servo with metal gears. The camera mounts are compatible with our Raspberry Pi Camera w/ Wide Angle Lens and our Low-Light Analog Camera. We have also made the 3D CAD files freely available so that you can modify them to fit your camera or servo! The Camera Tilt System has proven itself as a stable, robust camera tilting system on the BlueROV2.
Contents
1 x HS-5055MG Servo
1 x Camera Tilt Base (3D printed)
1 x Camera Tilt Mount (3D printed)
8 x M2x8mm Socket Head Cap Screws
Resources
Mount for Analog Camera, Mount for Raspberry Pi Camera
Reviews
There are no reviews yet.